Dog hotel at Thessaloniki
•At our dog hotel you will find a clean safe and comfortable accommodation for your dog during his training period in a shady green olive grove, but most importantly, with constant supervision as our residence is located on the same property.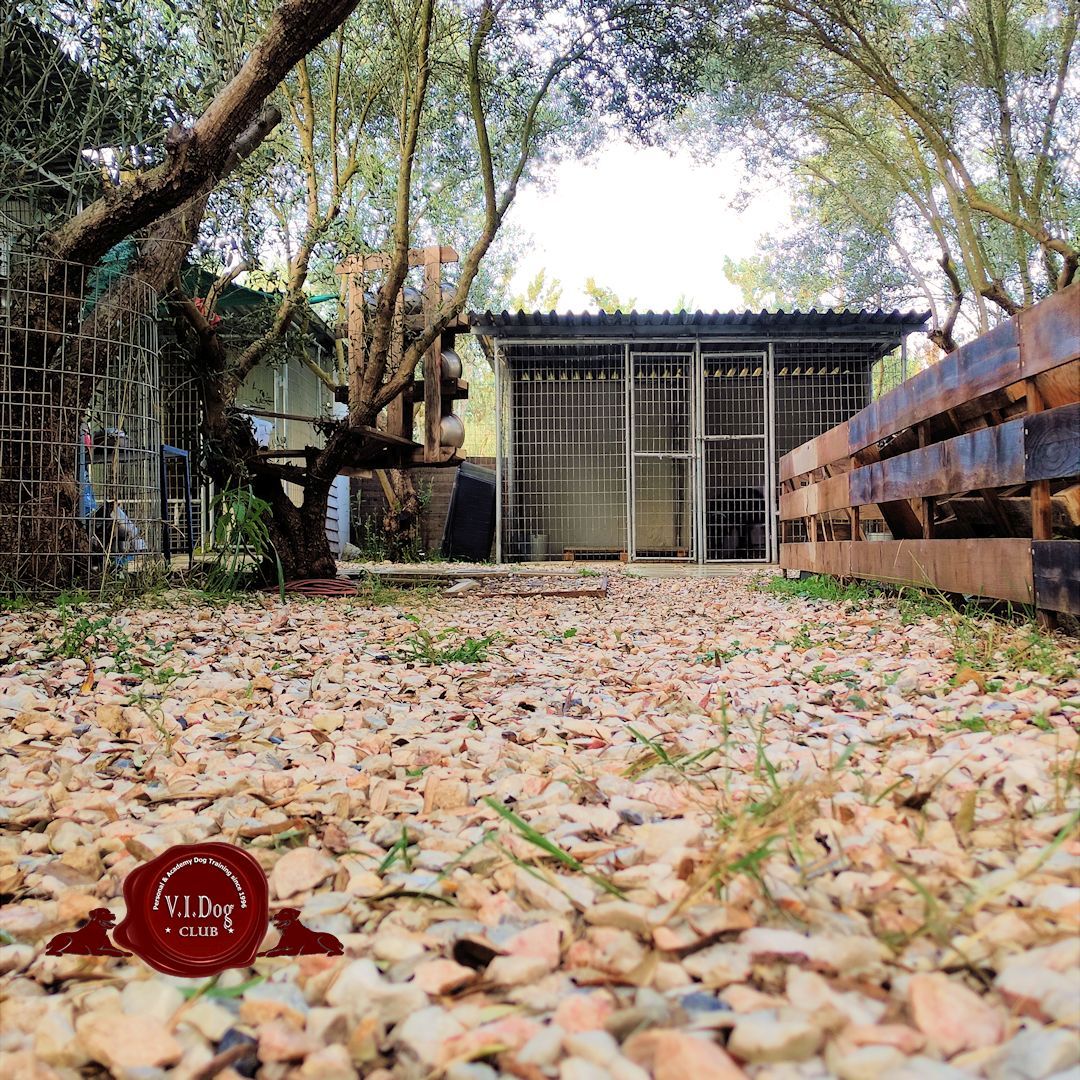 Dog hotel - directions to go?
• Very close to Thessaloniki, with quick easy access, and comfortable parking space.
• Contact us in time to ensure the availability of accommodation for your dog in Dog hotel.
- in the contact section you will find the relevant map (Google maps).

• A dog hotel with "V.I.P" orientation. It is mainly for dogs in training or after they have been trained with us as we have developed a good familiar relationship with them, however accommodation is occasionally available also to others provided they maintain good behavior in their interactions in a society of dogs so they can join to the rest of the visiting group. This restriction is due to the fact that the number of accommodation places in our dog hotel is very limited and it is intended to better meet the needs of each guest dog.

• The available dog accommodation places at VIDogClub hotel does not exceed 10. A number with a significant difference compared to other dog hotels as the majority of them have 20, 40 or more dog accommodations.

• We prefer to maintain only a minimum number of 10 dog accommodation places in our hotel so that we can dedicate real quality time to each guest dog individually.
dog hotel with easy access at Thessaloniki
• With us, our guest dogs never stay permanently inside the dog accommodation places unlike dog hotels that have numerous accommodation places where it is natural and expected that this happens due to the time involved.